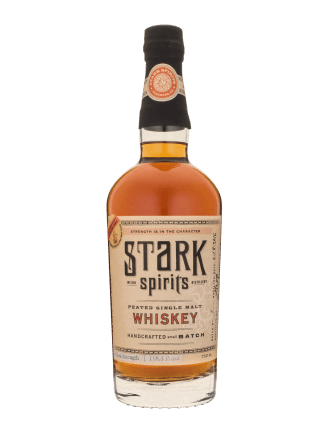 January 1, 2015
Tasting Notes:
Nose        Easy peat, not overpowering, flinty, burned matches, smoked salmon, accompanied by sweet caramel maltyness.
Palate      Steady arrival, solid peat that is intertwined with sweat vanilla cocoa bean. Light mouthfeel with with full-bodied flavor and a touch of heat.
Finish        Medium, leaves you with dry charcoal smoke and bitter almonds.
Non-islay Malts        Ardmore, Ballrchine.
Awards:
Bronze Medal:  Smoked Whiskey ADI 2016 Craft Spirit Competition
Batch Information:
Barrel BBL 52-12 (Cask strength at 118.4): Released January 2017
Barrel BBL 15-04 (Cask strength at 118.4): Released February 18, 2016