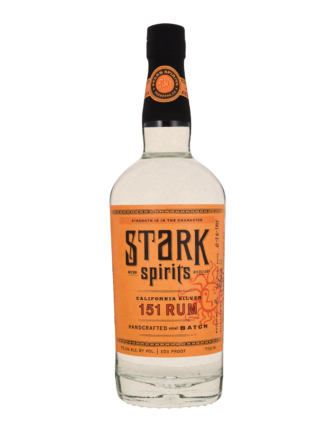 CALIFORNIA SILVER 151 RUM
January 9, 2015
Stark Spirits California Silver 151 Rum is setting the standard for California style overproof rum. Reminiscent of pacific island adventures, wild Tiki nights, conga drums, Polynesian fire dancers, fresh sea air, sailing, surfing, and California beaches, this Rum is smooth and delicious. Even at such high proof, this double distilled rum maintains a terrific natural aroma and clean rum flavor. Crafted from molasses and pure cane sugar, it's a rum you'd only find made by American craft distiller on the Pacific coast.
Our California Silver 151 Rum can be enjoyed over ice or in your favorite super rum-powered cocktail. With a fire that is real, use it in a fondue, party punch, or  to present a dramatic flaming dessert.
Awards:
Best of Category: Overproof Rum ADI 2016 Craft Spirits Competition 2016
Silver Medal: Overproof Rum ADI Craft Spirits Competition 2016
Drink Recipes Featuring California Silver 151 RUM:
Batch Information:
Our 151 Rum is handcrafted in small quantities and available in limited releases.
Batch 1 Released  Wednesday, January 14, 2015
Batch 2 Released  Wednesday, June 24, 2015