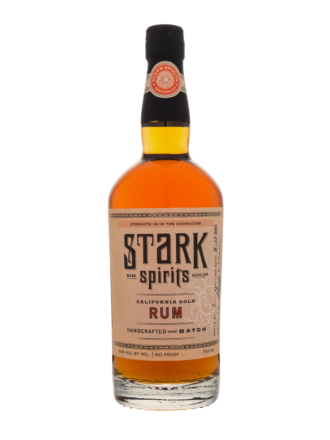 CALIFORNIA GOLD RUM
March 22, 2016
Greg Stark has enjoyed crafting a unique west coast style Gold Rum. The measured sweetness of Stark Spirits California Gold Rum announces itself on your palate, not the tip of your tongue. Stark Spirits Gold Rum doesn't need a mixer, and, just the way whiskey does, it holds its own, neat or straight. Greg decided it was time for a rum with a more individual attitude.
Tasting Notes:
Nose: Incredibly rich vanilla, caramel, butterscotch with a hint of funky Agricole on the back.  Very inviting.
Mouth: Feels a bit thin but within a normal rum range.  Cracked black pepper, a lot of sugar/brown sugar.  Surprisingly sweet considering no sugar is added.  Mahogany.  A hint of youth but the burn is minimal.
With Water:  Cotton candy fluffiness to the nose.  A bit hotter but somehow more sippable.  Candy floss, gum tree chewiness on the back.  Bittersweet chocolate morsels with hints of tropical fruit.  Great for dessert.
Awards:
Bronze Medal: Aged Rum – Molasses  ADI 2016 Craft Spirit Competition
Drink Recipes Featuring California Gold Rum:
Batch Information:
Batch: BBL-30-04 Bottled 12-12-2015