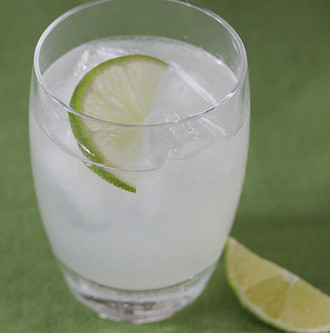 Pasadena Passion Fruit Daiquiri
January 31, 2016
One of our best cocktails, this version of the classic Daiquiri is one we think you will come back to again and again. Our variation uses Passion fruit juice and Honey, and that makes our Daiquiri not so sweet as Daiquiris can be.
So, if you're looking for a refreshing drink to enjoy at the end of a long day, then this tasty cocktail is perfect for you!  Get your Pasadena Passion Fruit Daiquiri, find a comfortable place to be, and sit back and  toast to another beautiful California sunset.
Preparation Time: 5 minutes
Serves: 1 Serving, 2.5 oz.
Glassware: Standard Cocktail Glass
Pasadena Passion Fruit Daiquiri Recipe
4.5 oz. Standard Cocktail Glass, pre-chill glass with ice
1 1/2 oz. Stark Spirits Silver RUM
.5 oz. Passion Fruit Juice
1 oz. Fresh Lime Juice
1/2 Lime wheel or peel
1/2 tsp. Honey
.5 oz. Water
3-4 ice cubes
Mix Water and Honey to make a Honey based simple syrup.  Put the ingredients  into a cocktail shaker with ice. Shake vigorously until mixture is icy cold.
Use a strainer and pour into the chilled glass. To garnish, add the lime wheel or peel on the side.
Reference
Wikipedia – Daiquiri