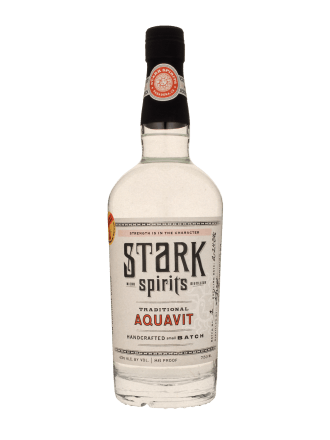 TRADITIONAL AQUAVIT
March 22, 2016
Our traditional aquavit has the flavorful characteristics of rye bread and caraway in the Scandinavian tradition. Our distinctive spirit uses high quality Caraway and Grains of Paradise, and no Star Anise. Perfect served frozen, neat with any food, especially danish smorgasbord. Skål!
Handcrafted in small batches as individual as you are!
Tasting Notes:
Nose: Full caraway, not overpowering.
Palate: Cleans the palate of other flavors. Steady arrival, solid caraway, some hint of pepper. Light mouth feel with full-bodied flavor and a touch of heat.
Finish: Medium, leaves you with a lingering memory of caraway.
Balance: Good balance.
Awards:
Gold Medal: Central Coast Craft Spirits Competition
Drink Recipes Featuring Traditional Aquavit:
Caraway gives aquavit a savory bent that tends to be assertive. But, even so, the results of a nicely balanced aquavit cocktail make it worth the effort, best is always a simple cocktail like: Danish Mule, Sunrise Over the Fjord, Boilermaker.
Aquavit cocktails deserve food: Hors d'oeuvres, Pu pu platter, smorgasbord or other fish or meat dishes, even Sushi!
Batch Information:
Batch 1: Released April 11, 2016
Batch 2: Released May 18, 2016